Welcome to Simmons, Hertfordshire's independent bakery, with stores across the county
Since 1838, we've been making the freshest, flakiest, fruitiest, crumbliest, spongiest baked goods, with only the best ingredients we can find.

Click & Collect
Whether it's a freshly made Chocolate Fudge Cake or Carrot Cake, there's a Simmons creation that could literally have your name on it. Order before 2pm, add a personal message and collect from any of our stores the next day.
Order online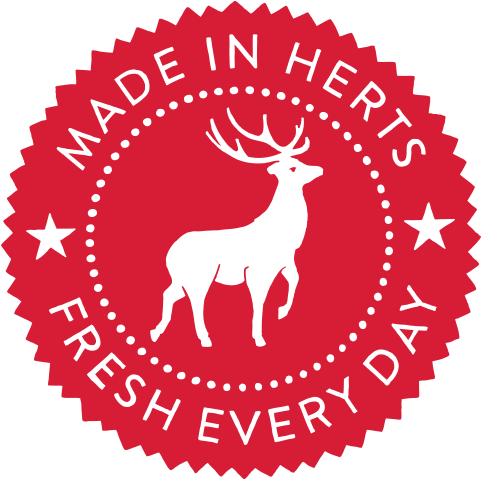 Made in Herts
Every last loaf, bun, cake and sandwich in our shops is made and served by local people, either in-store or at our bakery in Hatfield, and nothing travels more than 25 miles from oven to shelf.
Our Shops